Start Having Retrospectives Your Team Will Love
Save time by collecting, organizing, and acting on important feedback from your team.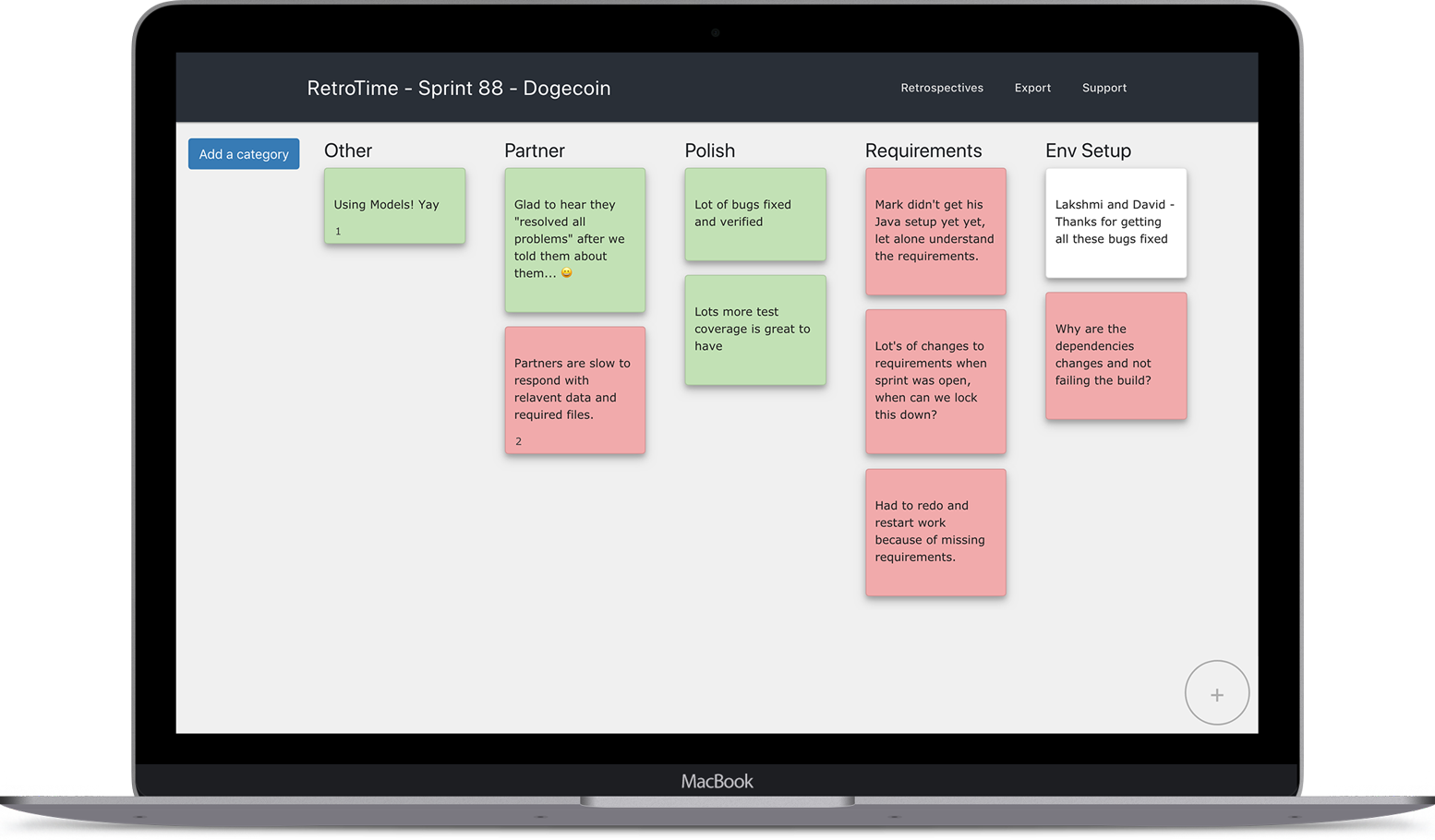 A fully featured sprint retrospective tool
Create a retrospective, invite your team, and start adding feedback. It's that simple.
Once your team has completed feedback, start the conversation on how to improve. Save time by collecting all your teams thoughts in one place.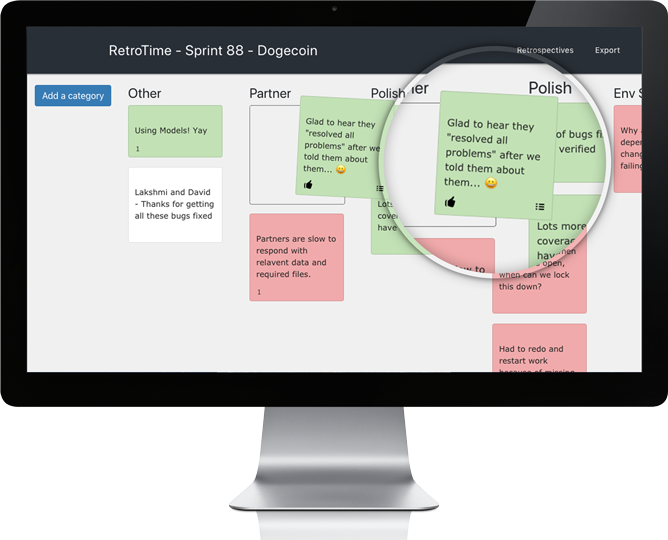 Collect feedback anonymously
Whether you want to respect privacy or ensure new and independent thoughts, RetroTime Hidden Comments will allow you to collect feedback while keeping your team anonymous.
Ready to discuss? After collecting feedback, show the comments then everyone can see.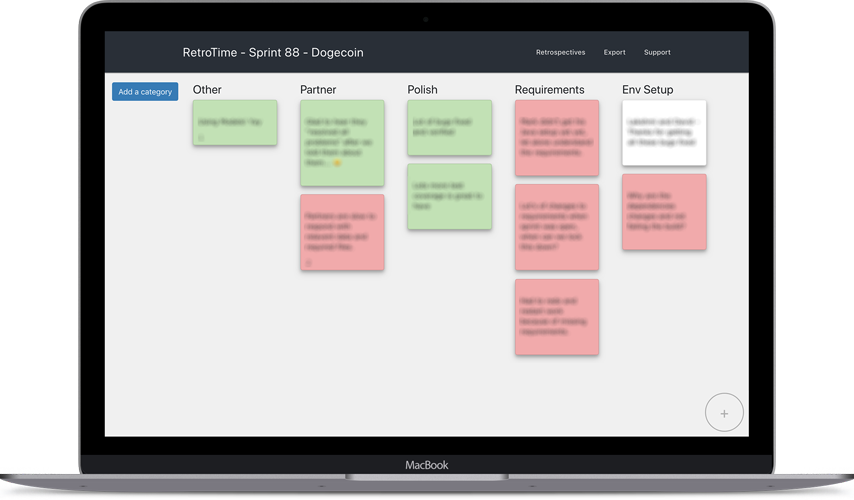 Hold your retrospectives remotely
Have a remote team? Use RetroTime to facilitate your retrospectives remotely.
RetroTime can be used anywhere in the world.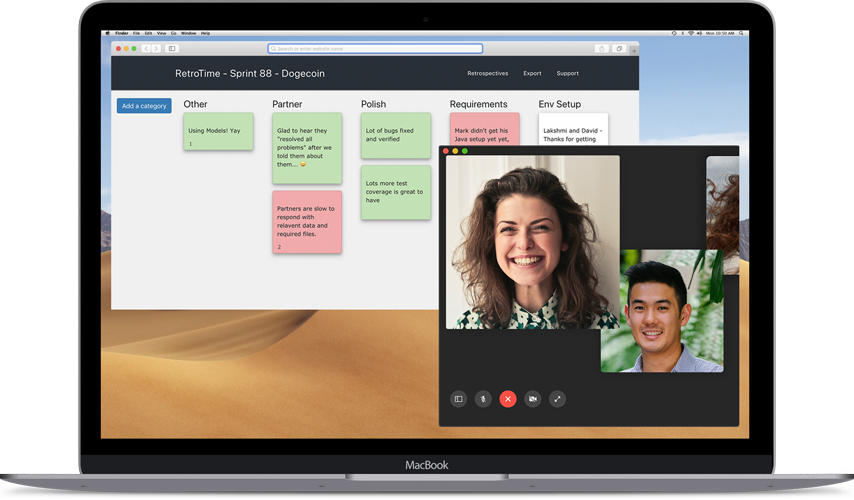 Premium
Up to
5
retrospectives a month
Digital
recurring billing
Enhanced Export
retrospectives
Invite
co-workers to join retrospectives for free
Start free trial
Most Popular
Unlimited
Digital
recurring billing
Create a team
to allow your co-workers to create retrospectives without additional paid accounts
Enhanced Export
retrospectives.
Invite
co-workers to join retrospectives for free
Start free trial